Tel. (907) 310-8101
The Fascial Counterstrain Team
David Disselbrett MSPT, JSCC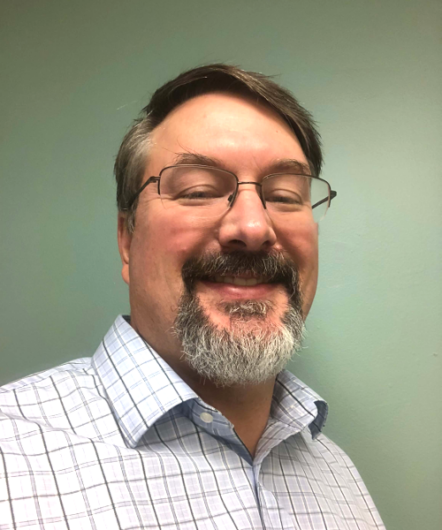 David has been using Counterstrain therapy for nearly 20 years while practicing physical therapy in Anchorage and founded his practice in 2018. He has worked in a variety of settings over the years including outpatient clinics, home health, neurologic rehabilitation, and acute hospital care. He has been in several long-term residency programs for physical therapy, giving him a diverse education background in manipulative therapies, exercise, craniosacral and myofascial release, and neurologic rehabilitation. He was certified by the Jones Institute as a Strain and Counterstrain (JSCC) practitioner.
David has been a physical therapy private practice owner for nearly 15 years with an emphasis on outpatient orthopedics. He specializes in difficult and hard-to-treat conditions, and utilizes Fascial Counterstrain as his main treatment approach to achieve amazing and lasting results. He is currently in the Counterstrain Academy Instructor Training program, which gives him the opportunity to teach and learn Counterstrain at the highest level. David is helping the Counterstrain Academy partner with the Tony Robbins organization to give their participants the healing power of the work.
His other interests include the outdoors, with 20 years as a National Ski Patroller. He is a member of the Alaska Search and Rescue Dogs and deploys on search missions as needed. David is very active outdoors with skiing, boating, fishing, and hunting. You can even see him at a local CrossFit gym some mornings.
"I have taken course work in Craniosacral Therapy, Myofascial Release, direct joint manipulation, exercise, neuromuscular facilitation and ergonomics. I have found Counterstain to be the most effective treatment by far for treating the root cause of dysfunction."

– David Disselbrett, Physical Therapist and Counterstrain Therapist
---
Raoul Treverton Licensed Massage Therapist, MSc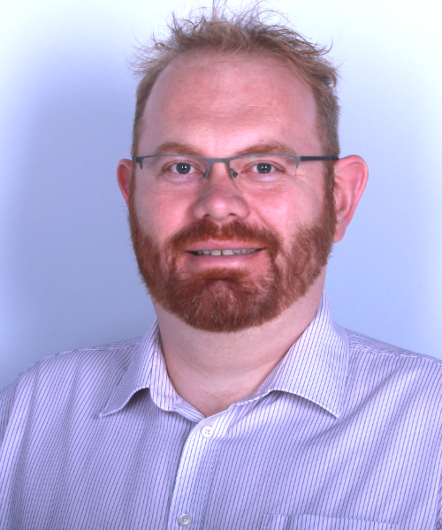 Raoul Treverton is a Fascial Counterstrain therapist and a licensed massage therapist in Anchorage with a diverse background in multiple manual therapies. Raoul helps many patients who have complex and hard-to-treat pain issues. Their situations range from patients completely confined to a hospital bed, to those suffering from multiple autoimmune diseases, to Olympic-level athletes who have gotten injured in training, and the USA National Rugby team, the Eagles.
Before coming to Anchorage as a massage therapist, Raoul lived with painful, debilitating back pain that started in his early twenties (before and after surgery), and that lasted for two decades. Because of his own experience, Raoul understands that finding the most effective help for chronic pain is profoundly important to one's quality of life.
Raoul's back surgery and chronic pain experience drove him to wanting to fully understand what was at the root of physical pain, and what could help it long-term – without the need for drugs and their side effects, or more surgery.
Even though one of his early back rehab doctors said he would "always be in pain", a decade later Raoul eventually found some therapies that started to make short-term differences. Some were more helpful than others, but none seemed to provide long-lasting results.
When he found out about Fascial Counterstrain and experienced how dramatically it improved his chronic pain and posture beyond what he thought was possible, he recognized it as the missing link in his long-term back injury rehabilitation. He knew it could help many others as well.
Raoul came to Anchorage as a massage therapist to practice Fascial Counterstrain with physical therapist David Disselbrett because he is one of the top Fascial Counterstrain practitioners in the world, and is one of the few practitioners who is in instructor training. Raoul also plans to join the instructor training program and become one of the top Fascial Counterstrain and massage therapists in Anchorage.
The experience of discovering that his pain could actually be helped inspired Raoul to help others who were going through the same types of things. Raoul's work as a massage therapist has always tended toward the more medical and therapeutic end of the spectrum. He soon found that Fascial Counterstrain was the most effective way of helping his clients, and so has chosen to devote his practice to this revolutionary approach to relieving pain and improving healing.
Raoul is passionate about helping his Anchorage patients regain quality of life and improve their ability to do what they enjoy. Fascial Counterstrain has helped his patients dramatically reduce their pain and improve their posture. He has seen how this therapy helps his patients maintain an independent, full, and active life.
Originally from Bedford, England, Raoul may have developed a bit of a drawl in his 12 years of living in Houston, Texas. In his spare time, Raoul enjoys traveling and enjoying the great outdoors with his wife, Annie. He also plays Eb tuba in British-style brass bands (no woodwinds allowed!), and is always trying to improve his salmon- and halibut-fishing skills.
"Having lived and coped with severe back problems for so long, I had given up on finding anything that could really help me get back to normal. I feel lucky that I found out about Fascial Counterstrain – I instantly knew this was something different – a real game-changer that has allowed my body to heal by providing long-term, lasting results."

-Raoul Treverton, Licensed Massage Therapist, MSc

Click Here To Read Raoul's Story

Through school and university, Raoul was a keen sportsman. Having grown up in the UK, he liked to play rugby, soccer, and basketball. He had a passion for and excelled at rugby, and played for his local town, Bedford, and then Leeds University. His sporting mindset was "no pain no gain", thus he drove his body hard, regardless of the knocks, pain, and injuries, which were common.

One day at the gym, Raoul was doing sit ups and felt something painfully give way in his back. Surgery (a routine microdiscectomy) was prescribed for his herniated disc, and while Raoul was recovering, he relapsed. This was the start of a difficult and painful new normal.

After many pain interventions were attempted, Raoul was told by a doctor he would "always be in pain". Raoul's tough-it-out mindset carried him through much of his twenties, but he was not improving. Little by little, things Raoul used to enjoy doing, like exercise and travel, became triggers for significant pain and sleepless nights. When Raoul's back started severely spasming regularly, it forced him to miss out on many things. He started to really get worried about what his future quality of life would be like. Plus, it was not just his back that was a problem anymore. He continued to have a terrible time sleeping, and by now he felt pain in most other major joints like his hips, knees, feet, shoulders and neck.

He was done coping with things and began a renewed and persistent search to try to find solutions that would help him feel better more than a few days at a time. It took many years of trying different therapies and seeing different specialists, all the while learning more about what the different fields of medicine focused on when it came to pain. Raoul became more inspired to help others the more his quality of life improved and the more he learned.

Although he had worked with over 50 health professionals in different fields, had become a massage therapist and trained in the other techniques that had helped him in the past (Muscle Activation TechniquesⓇ (MATⓇ), and Proprioceptive – Deep Tendon ReflexⓇ (P-DTRⓇ)), he found that Fascial Counterstrain was the important missing link in his rehabilitation.

For Raoul, Fascial Counterstrain has dramatically and effectively eliminated pain, helped with many layers of tightness and compensation from old injuries, and has improved his sleep and daily quality of life – and he looks forward to helping you do the same!
Conditions Treated with Fascial Counterstrain Therapy
Fascial Counterstrain (FCS) therapy is a class-leading, hands-on method for the identification, assessment, and correction of one of the most common sources of pain and dysfunction in the body. It can help resolve chronic pain & inflammation, improve post-surgical outcomes, reduce healing times, reduce wear and tear across joints, & improve tissue health. Fascial Counterstrain therapy can substantially help many conditions, here is a list of a few, if you don't see your condition ring us to find out if we can help.